Lisa Carpenter
Professional Photography
(001) 212 288 3280
Professional Photo's may be obtained by the Press for licensing for publication. Lisa Carpenter, a professional freelance photographer, offers a wide variety of Guide Horse Foundation photographs for the press.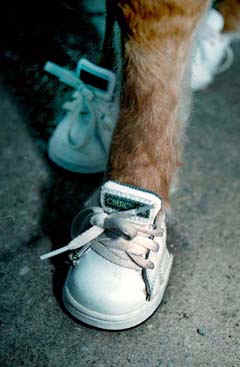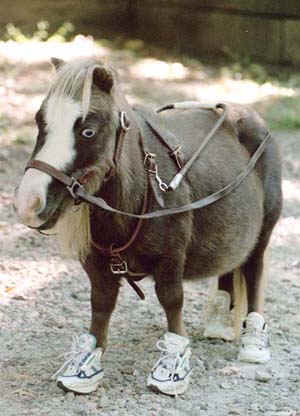 Guides Training Press Photos News Apply FAQ Wishes Contact Home
Helping Hooves
Training Miniature Horses as Guide Animals for the Blind

Janet Burleson

Contains over 100 all-color photo's!

Retail Price $27.95 / £20.75

- Help the Guide Horse Foundation give free Guides
- Author royalties benefit the Guide Horse Foundation

Only $19.95
Copyright © 1998 - 2005 by the Guide Horse Foundation Inc.

Guide Horse ® Guidehorse ® and Helping Hooves ® are registered trademarks.
The Guide Horse Foundation has the utmost respect for The Seeing Eye® and their seventy-two years of outstanding work with assistance animals for the blind. Even though the press often calls our horses "seeing eye horses", please note that The Guide Horse Foundation is not affiliated with or sanctioned by the Seeing-Eye® or any of the Guide Dog training organizations. Seeing-Eye® is a registered trademark of the Seeing-Eye, Inc.
Golf Instruction